>

>

Ibogaloids: Sananga resins & eye drops-- Tolerance reset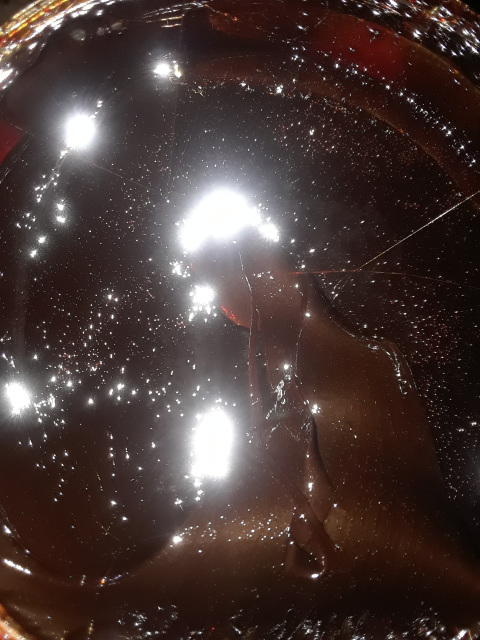 Ibogaloids: Sananga resins & eye drops-- Tolerance reset
SKU:
Note: if looking for info on iboga or ibogaine, check this post Iboga root bark
--------
Note: in case of out-of-stock, site closure, and you just wish to purchase bulk T. undulata extract, contact James McNee in Peru, whatsapp: +51933529087 prices start at $400. You can also get smaller amounts of sananho drops domestic USA from shamanicsupply.com
----
Sananga is traditionally used to add clarity and heart to aya ceremonies.
Also used to make eye drops, but this is more dangerous since it seems not too uncommon for people to have local allergic reactions to these drops which can last a few weeks. I do not recommend making eye drops, but if you are going to do it anyway: 1g makes 1mL strong drops. Dissolve say 10g in 30mL of boiling water (or contact lens solution if you have it) to make some dilute drops to test your sensitivity. Make sure to squeeze thru a cheese cloth/nut milk bag to remove any particulates.
To increase potency of the drops you can boil the resulting liquid down until you have 10mL (assuming you used 10g of resin). I like to add a little DMSO to keep it sterile. One can put up to 40% DMSO into the eyes with great benefit. More than that is not a good idea.
Some giraffes are unable to absorb the ibogamines in the sananga resins orally unless the resins are mixed with liquid lecithin (1 to 1 ratio works). If you need liquid lecithin, let me know and I can send some.
Please NOTE that an oral dose of 1-3g of the SANANHO resin may reset all types of tolerances and habits over a period of 2-4 days. Avoid this dose on animals that have to work/drive/etc. 3g gave me heavy dissociation & body load for days, so don't start that high.
Since everyone has different sensitivities, and since sananga resins have *reverse* tolerance, it makes sense for you to take 1g every few hours until you start to feel effects strong enough (3g may be too strong).
These extracts as well as iboga may work well as a replacement for ketamine for treating depression and anxiety, however the doses may need to be adjusted based off your responsibilities and how available you are to go deep. If using it for this purpose, microdoses may be a good choice until one is comfortable with the effects and can plan around it's usage.
SIDE EFFECTS which are common with 3g or more of sananho, include numbness (fingers, mouth), weakness, dizziness... best to take low doses to see how sensitive you are. Unlike other drugs; ibogaloids have reverse tolerance, so you don't need to worry about taking your full dose at once.
Not everyone is sensitive to ibogamines, so I suggest getting a sample of this with an order of something else before buying it, to make sure you really want it.
----
For a comparison/contrast of the alkaloids in T. undulata vs T. sananho, see this post.
25.42
230.42
$25.42 - $230.42
Unavailable
per item