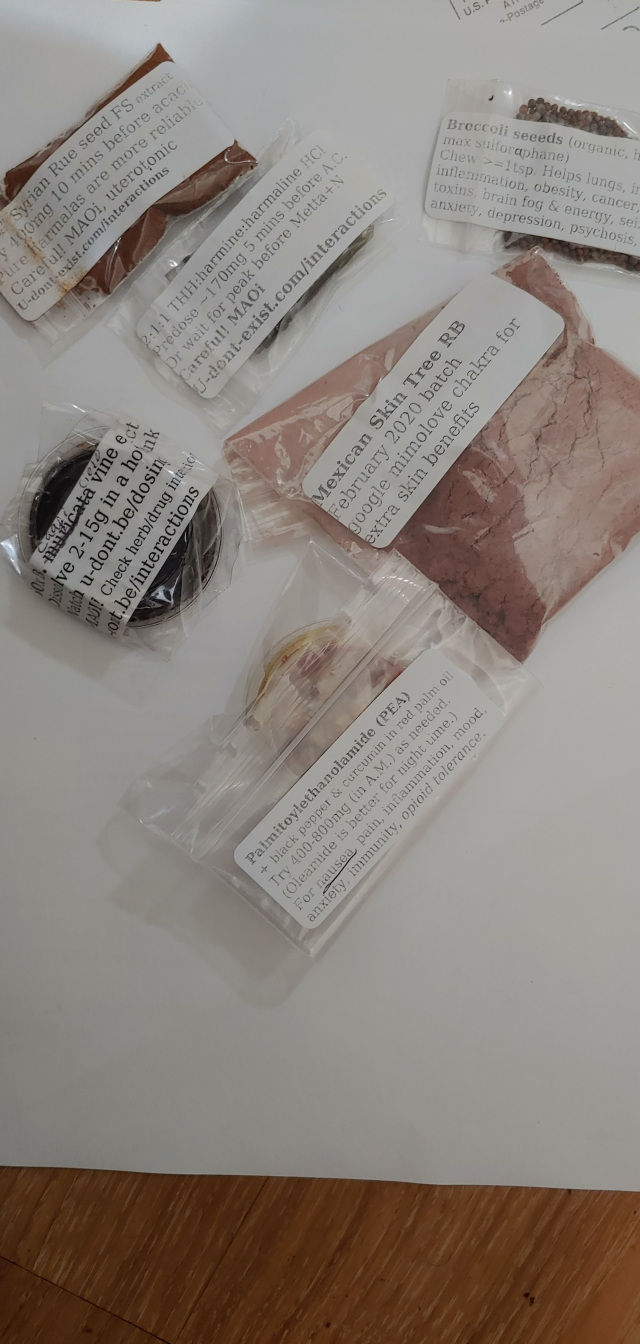 Aya starter DIY kits
SKU:
For ADULT giraffes only.
Convenience kit based on the
guide
. All of these items are also sold individually.
Contact me
for customization.
The standard kit contains a few different things to try to see what you prefer. It is not equal amounts of each MAOi. The 15g caapi resin will be usually yellow caapi (cielo) unless you request red or muricata.
Both kits contain mimosa now instead of acacia. Effects should be similar due to similar alk profiles in each current harvest.
Always start with a low dose and see how your giraffe responds to that. Meditation is paramount.
14.42
64.42
$14.42 - $64.42
Unavailable
per item