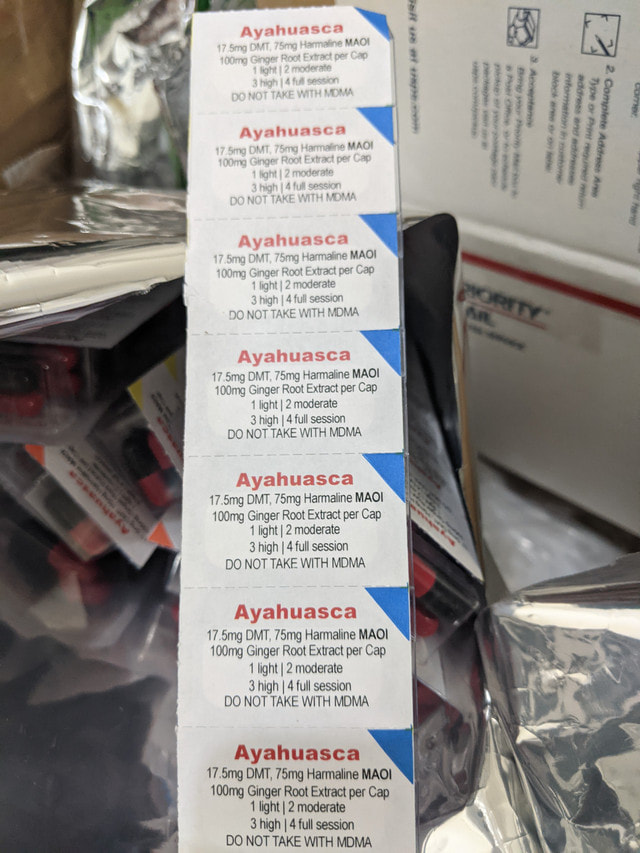 Aya journey caps
SKU:
Each cap contains 17.5mg full spectrum mimosa extract, 75mg harmine and 100mg ginger root extract.
1 cap is a light session, 2 caps is a moderate session, 3 is a strong session and 4 is a full session. However you may find that you have a different sensitivity and reaction to the medicine.
INTERACTS WITH MANY DRUGS / MEDICATIONS. Ask me if you're not sure what interacts.