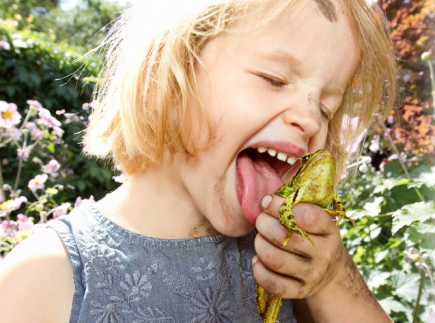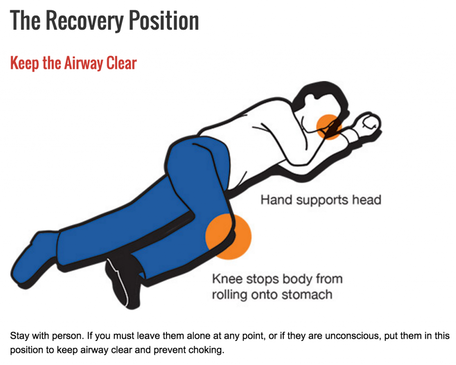 ​Sonoran Toad Venom & 5-meo-dmt Precautions
(These are not for human consumption, nor provided by me.)
The main alkaloid in terms of potency found in the venom is 5-MeO-DMT. Something like 1/3 to 1/5 of the venom by weight consists of this primary alkaloid. An average strong dose of the
venom
is about 50mg, while for pure 5-meo-dmt, 8-15mg is the high dose range.
Never start at that dose.
Unlike most other psychedelics, 5-MeO-DMT is extremely dangerous.
Even taking 1/3 too much for you might be deadly, or permanently mind-shattering (according to a personal conversation I had with the admin of 5meodmt.org years ago). If combined with drugs that boost dopamine or serotonin (or MAOIs like in ayahuasca/harmalas/caapi/rue), the venom/5-MeO-DMT becomes much more deadly, but that doesn't stop certain people from promoting this risky combination. For more details on the potential interactions, please see
this pdf
.
​One should have a clear understanding of why they are using such a dangerous compound vs something safer like
ayahuasca
, combined with Metta (loving kindness) meditation.
Check out this
Introduction to Metta meditation
, thanks to Ajahn Sona.
My friend Oliver followed Ajahn Sona's metta meditation instructions in a cave for 5 weeks, and it has healed his cPTSD better than any other therapy he has ever done (including loads of 5-meo-DMT trips). Btw, his cPTSD came from an MDMA interaction with resveratrol which it has taken him 7 years to heal from and he's still not completely healed. MDMA can be used safely and effectively, however.
​The best use of MDMA is in the context of one-on-one therapy
, ideally by a
caring, qualified professional with the ability to do a mind-meld
and help you let go of the junk in your emotional basement.
I strongly recommend using a 5-meo-dmt vape cart with a known dosage per inhale.
With a 1:1 ratio of DMSO to 5-meo-dmt, you can get about 5-7mg on a low voltage full hit.
I suggest taking 3 second inhales to make sure you don't inhale too much. Be ULTRA careful! This is your life.
Keep in mind that when you hold the vape button on for longer periods, the heat increases which means increased dosage. When you sip slowly, the heat increases as well. Also keep in mind that DMSO should only be vaped at low temperatures, lest it degrade.
Because everyone's biochemistry is different, while 50mg of venom is a strong average dose, it might be much too strong for you in particular. In order to discover what dose is likely safe, it is suggested to start with vaping just 10mg of the venom (holding it in the lungs 30 seconds or so to fully absorb it). The next day (or at least 3 hours later), one can try 15 to 20mg, and so forth until one finds the strongest dose they feel comfortable with. If there is any heart pain or arrhythmia noted, one should immediately exhale and try a lower dose the next day.
I recommend pre-dosing with an amino acid called taurine, which you can find on Amazon. Taurine protects your heart and it's a sort of panacea in many ways for longevity. But specifically, it may protect your heart from the harsh effects of toad venom, to some extent.
One notable side effect aside from the bothersome nausea is inability to breathe. For this reason it is traditional to have a friend watch you who can
spray
water on your face if you stop breathing for too long (and try CPR if that doesn't work). Ideally one would have someone medically trained to supervise, but that is not always feasible. Dr. Octavio Rettig splashes water on people, but multiple people have died of asphyxiation due to this approach.
When the nausea gets too extreme people often vomit. Because they tend to vomit while out-of-body, they can die from aspirating said vomit, which is why a trip sitter is required to put you into the
recovery position
.
​
Much of these precautions can
also be found at the 5meodmt forum
, but with dosages reduced since they are speaking of pure 5-MeO-DMT rather than the venom.
VENOM USE INSTRUCTIONS:
The venom is more dangerous than the 5-meo vape carts, first because it is a natural product with variable potency, but mainly because it cannot be used to make vape carts and so your dose will depend on your scale and your vaping/smoking technique. It is however much safer to use the venom than to try to vape pure 5-meo-DMT freebase crystals since the venom is 3-4x less potent by weight. One can vaporize the venom easily with a butane torch (on Amazon) and a bong with a burnt match head to clog the cone hole and prevent the venom from falling thru. I
highly
suggest you purchase the "
Salvia Pipe
" for maximum safety, using only a small amount of venom in each of the cones so that you get just the right dose.
Before vaping make sure you eat just some fruit and drink some water so that if you need to vomit, doing so will be easy.
Tolerance builds within a minute or so, so try to get all of your dose inhaled within 2 hits. If you want to try again (with this or another substance) you should ideally wait at least a few hours.
P.S. You may have heard of Dr. Octavio Rettig and Dr. Gerry Sandoval. They are two of the most famous proponents & ceremonial providers of 5-meo-dmt. It turns out they are actually terrible people--looks like this substance is not able to turn an evil person into a good person, and it might even do the opposite in some cases:
https://5-meo-dmt-malpractice.org/
https://www.dmt-nexus.me/forum/default.aspx?g=posts&t=84266
Do not let someone dose you up (nor even watch you while you are unconscious) unless you know & trust them.