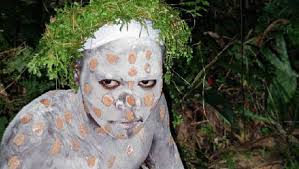 Thinking of iboga to get off opioids? Make sure to first switch to shorter acting ones that are less addictive, like stem & vein
kratom
, Greater Celandine, and add
PEA
, Agmatine,
Corydalis yanhusuo
, N-Acetyl Cysteine, and Nigella sativa oil. Along with a good meditation routine, you can probably get off opioids without the help of iboga, all those low doses iboga can be helpful, and not just for opioid addiction but also many other addictions.
Iboga Precautions
If you look at the intro & conclusion to this
pubmed study
, you will note that not only has Iboga and ibogaine killed many people, but there is no safe way of taking a LARGE (aka flood) dose of this substance without close medical supervision to monitor your heart rate, blood pressure, and electrolytes. Doses cannot be properly estimated based on body weight, either, since people vary considerably in their ability to absorb and process the alkaloids (like ibogaine) in iboga. Do not think that you can just go to your primary doc and get a clean bill of health which indicates you can take a large dose of iboga without risk.
Low dose iboga, however, is relatively safe for people who are not taking other drugs or herbs that interact (most do). By low dose I am speaking of between 1 and 2 grams of iboga in the morning. Micro-doses are even safer (even 50mg of root bark brushed into the gums in the morning can produce a peaceful feeling all day).
Be careful even with low doses, because not only can they reset drug tolerances, but they can also build up in your system. One should limit iboga intake to less than 40 grams of bark per 6 months to avoid things like prolonged psychosis. I have personally spoken to people who chew iboga as a daily supplement in Cameroon, who unknowingly suffer from multiple personality disorder and other psychiatric conditions that are clearly visible upon speaking with them.
If one feels a need to do a large dose of iboga and cannot afford medical supervision,one should split the dose up into as many smaller doses as possible over as many days as possible (try 7 days or more). This way, there is less danger of heart malfunction, and even if one does overdose, chances are it will be a light overdose which might not be as lethal, and a friend could call an ambulance in this case with great benefit.
Also, do not over-estimate the benefits of large doses of iboga. My observation is that the types of people who are able to break addictions for good from an iboga "flood" are those who are already highly motivated to do so. Others will relapse repeatedly. As for those who are looking for a spiritual experience, ayahuasca would be a much safer route, not to mention meditation on
Dependent Origination
.
For more info on iboga, you can check the forum at
eboka.info
​
​
TIPS ON CONSUMPTION (Info intended only for your pet giraffe, and only in a country where iboga is legal)
For best absorption, mix your iboga root bark powder with liquid lecithin and/or
DMSO
in 1 to 1 ratio.
Consume in the morning to avoid insomnia at night.
Avoid responsibilities all day, especially operating heavy machinery (driving).
Expect to feel disoriented, with possible labored breathing and nausea, more so with higher doses compared to micro doses.
Have pedialyte on hand to restore electrolytes after vomiting or if you can't eat.
If you do not stay well-hydrated, your heart is at greater risk of long QT syndrome (LQTS) which can be deadly with iboga. Many drugs also induce LQTS.