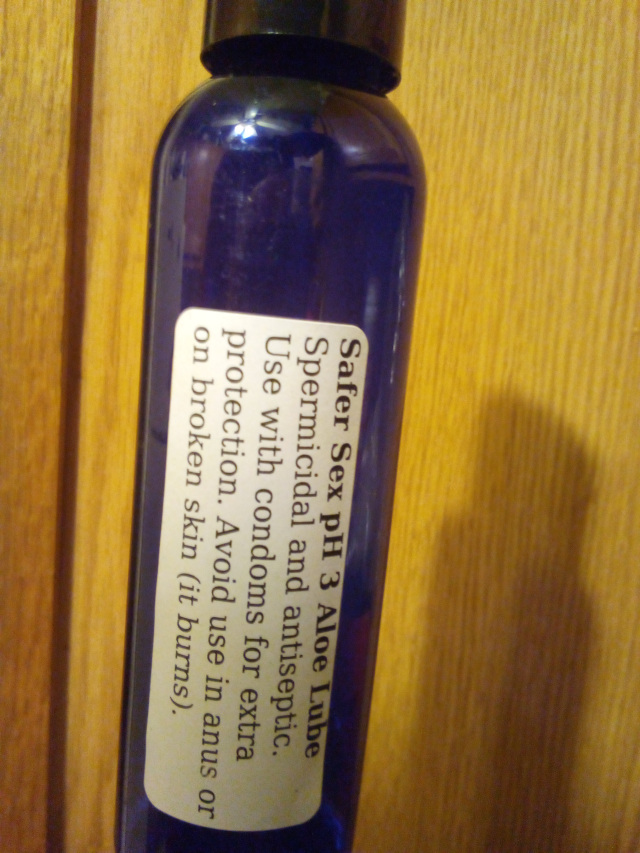 Safer Sex Vaginal Lube (pH 3 aloe gel) (4oz)
SKU:
According to NewScientist, pH 3 is the magic number for vaginal lubricants (NOT anal) to reduce chances of pregnancy and STDs, while maintaining the healthy natural low pH of the vagina to also prevent yeast and bacterial vaginosis.
This is the only pH 3 vaginal lubricant I know of on the market. The closest you will find is pH 3.8 lubes, which is the natural pH of the vagina, but that is not quite low enough to kill sperm and STDs.
I can also provide a free-for-review pH 2.7 lubricant if you would like to try that for even more safety, though I am not sure if it will be as comfortable as pH 3.
The one caution is that if you have any break in the vaginal epithelium (for example due to rough sex without sufficient lube), this will burn a bit. Also, do not rely on this to 100% protect from STDs and pregnancy, but rather consider it a secondary protection along with condoms.
(There is also another natural, healthy way to prevent pregnancy without birth control pills, which works for men and women: papaya seeds. Take 1 tsp papaya seeds daily and after 2 months most people are infertile until they stop taking the seeds for 3 months. Fresh papaya fruit may also work as well as the seeds, but most research has been done on the seeds. Someone compiled some info on the seeds here.)
Because I do not want to promote licentiousness, in order to purchase this product, I ask you to please upload your marriage certificate.
Ingredients:
Organic aloe vera juice, xanthan gum, citric acid, potassium sorbate.
I will post reviews as they come in, below.