>

Fungus, itch, acne, wrinkle, scalp & tooth gel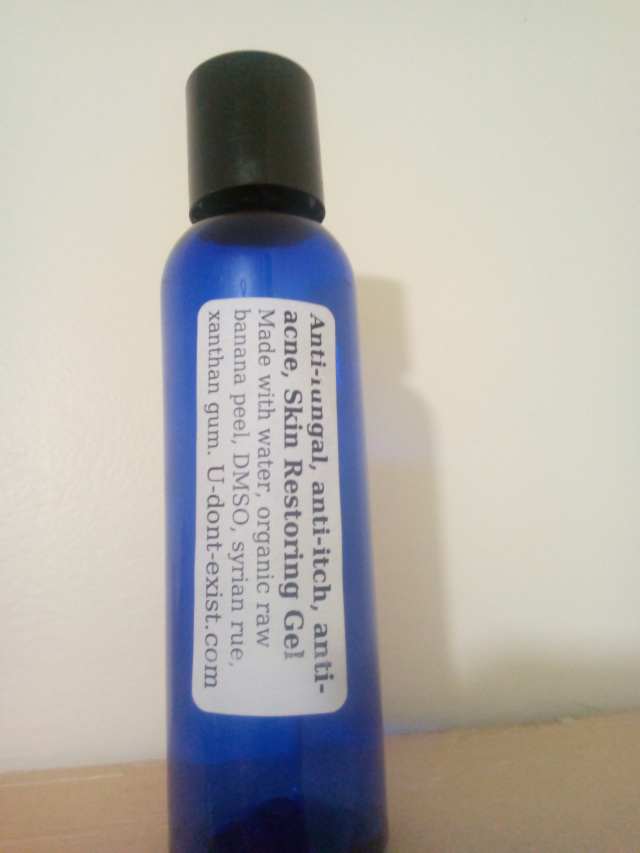 Fungus, itch, acne, wrinkle, scalp & tooth gel
SKU:
Size: 4 oz.
This miraculous gel is powered by organic banana peel, extracted with DMSO and diluted with water. A small amount of syrian rue extract is added to enhance insect repellent properties as well as DNA protection (and it also reflects UV light, so might work as a sunscreen). Xanthan gum is used as a natural gelling agent.
It is extremely versatile and can be used also as a whitening toothpaste (can mix with baking soda for this purpose).
It can be used for poison ivy, sunburn, wrinkles, puffy eyes, psoriasis, acne, scar tissue, removing splinters, bug bites, warts, as an anti-dandruff hair gel.
DMSO is the most amazing anti-infective you'll ever use in your mouth. I don't even need to floss when I brush & swish with DMSO. This should have enough DMSO for the mouth but if you still have issues, use pure DMSO instead for brushing. Fire your dentist! (Dentists also are running a wisdom tooth extraction scam.)
Healthline lists the various banana peel health benefits and sources: https://www.healthline.com/health/banana-peel-uses
-------------------
I'll post customer reviews below:
J.R. said: "This is the best, most gentle and effective treatment I've found for jock itch. And I've tried pretty much everything at this point!"